Freedom of Information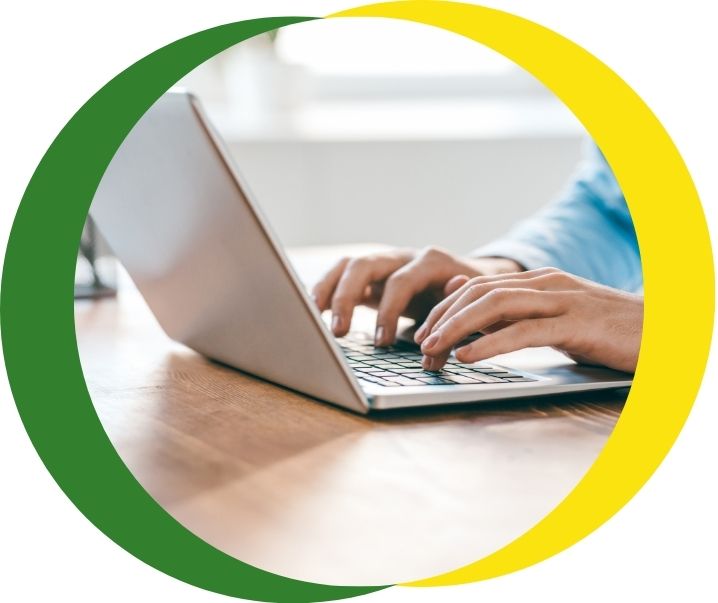 The Freedom of Information Act 2000 provides a right of access to a wide range of information held by public authorities, including the NHS.
As an Integrated Care Board (ICB) we have a duty to be transparent and open, in line with information legislation we maintain our website in accordance with the Information Commissioner Office publication scheme guidance.
Before you make a request
Check whether the information you seek is already available. NHS Nottingham and Nottinghamshire ICB proactively publishes information on this website and maintains a Disclosure Log.
If you request information from NHS Nottingham and Nottinghamshire ICB that is already published, we will refer you to the published source.
If you cannot find the information you want, you are entitled to make a request for information. Depending on the type of information you are requesting different processes and legislation applies.
Who can request information?
Anybody can make a FOI request to NHS Nottingham and Nottinghamshire ICB.
What can I request?
You can seek any recorded information that you think Nottingham and Nottinghamshire ICB may hold.
If the information is environmental, we will respond according to the Environmental Information Regulations (EIR) 2004. You do not have to know whether the information you want is covered by the EIR or the FOI Act. When you make a request, we will decide which law applies.
If the information relates to personal data, a Subject Access Request should be made under the Data Protection Act (DPA) 2018, and not under the FOI Act, further information can be found here.
Making a request
Your request must be in writing and can be either posted or emailed.
Email to: notts.foi@nhs.net
Letter to:
FOI Team
Nottingham and Nottinghamshire ICB
Sir John Robinson House
Sir John Robinson Way
Arnold
Nottingham
NG5 6DA
What happens when my request is received?
Your request will be acknowledged and we will source the information you have requested from the relevant team. Within 20 working days we will contact you to;
Request clarification that will help us to answer your request;
Provide a response to your FoI request;
Inform you we don't hold the information and, if we can, advise you who does;
Inform you that your request will exceed the cost limit specified in the ICO Fees Regulations and invite to submit a further, narrower request;
Advise that we hold the information but are not releasing it, citing the relevant exemption from the FoI Act 2000;
Advise that we are refusing your request on the basis that it repeated or vexatious;
Tell you that we need more time to coordinate a response or to consider the public interest test in relation to your request. We will then specify a new deadline date, this should not be later than 40 days after receipt of your request.
What happens if I am unhappy with the response I receive or the way that my request was handled?
You can email the FoI Team and ask for clarification in relation to the response that you have received.
If you are unhappy with the way in which your request has been handled you can request an internal view by contacting Lucy Branson, Corporate Director:
Nottingham and Nottinghamshire ICB
Sir John Robinson House
Sir John Robinson Way
Arnold
Nottingham
NG5 6DA
If you remain dissatisfied with the outcome of the internal review, you can apply to the Information Commissioner's Office, who will consider whether the organisation has complied with its obligations under the Act, and can require the organisation to remedy any problems.
You can find out more about how to do this, and about the Act in general, on the Information Commissioner's Office website at: https://ico.org.uk/your-data-matters/official-information/
Complaints to the Information Commissioner's Office should be sent to:
FOI/EIR Complaints Resolution
Information Commissioner's Office
Wycliffe House
Water Lane
Wilmslow
Cheshire
SK9 5AF
Disclosure log:
| Reference ID | Request | Category | Month | Year | Action | disclosure_categories_hfilter | disclosure_month_hfilter | disclosure_year_hfilter |
| --- | --- | --- | --- | --- | --- | --- | --- | --- |
| NN-ICB/23/204 | Wheelchair Services | Acute Contracting | 02 – February | 2023 | 13522 | acute-contracting | february | 2023 |
| NN-ICB/23/205 | Migraine Care and Planning | Joint Commissioning and Planned Care | 02 – February | 2023 | 13524 | joint-commissioning-and-planned-care | february | 2023 |
| NN-ICB/23/181 | Elective Surgery Waiting Lists | Joint Commissioning and Planned Care | 01 – January | 2023 | 13431 | joint-commissioning-and-planned-care | january | 2023 |
| NN-ICB/23/201 | Asthma Clinical Leads | Mental Health and Community Commissioning | 02 – February | 2023 | 13515 | mental-health-and-community-commissioning | february | 2023 |
| NN-ICB/23/155 | Mental Health Support Teams | Mental Health and Community Commissioning | 01 – January | 2023 | 13357 | mental-health-and-community-commissioning | january | 2023 |
| NN-ICB/23/196 | Finance Structure Chart | Human Resources | 02 – February | 2023 | 13507 | human-resources | february | 2023 |
| NN-ICB/23/194 | Video Digital Consultation | Performance and Information Technology | 02 – February | 2023 | 13503 | performance-and-information-technology | february | 2023 |
| NN-ICB/23/193 | Fertility Treatment Policy | Joint Commissioning and Planned Care | 02 – February | 2023 | 13501 | joint-commissioning-and-planned-care | february | 2023 |
| NN-ICB/23/203 | Capital Funding | Finance | 02 – February | 2023 | 13519 | finance | february | 2023 |
| NN-ICB/23/202 | Cost of Joint Packages of Care | Continuing Health Care | 02 – February | 2023 | 13517 | continuing-health-care | february | 2023 |
| NN-ICB/23/197 | Glucose Monitoring | Medicines Optimisation | 02 – February | 2023 | 13509 | medicines-optimisation | february | 2023 |
| NN-ICB/23/195 | Senior Management Structure | Human Resources | 02 – February | 2023 | 13505 | human-resources | february | 2023 |
| NN-ICB/23/180 | Cataract Pathway | Joint Commissioning and Planned Care | 01 – January | 2023 | 13429 | joint-commissioning-and-planned-care | january | 2023 |
| NN-ICB/23/177 | IT Contracts - Telephone System | Performance and Information Technology | 01 – January | 2023 | 13423 | performance-and-information-technology | january | 2023 |
| NN-ICB/23/186 | Risk Stratification | System Analytics Intelligence Unit (SAIU) | 02 – February | 2023 | 13488 | system-analytics-intelligence-unit-saiu | february | 2023 |
| NN-ICB/23/190 | Framework Agreements | Procurement and Commercial Development | 02 – February | 2023 | 13496 | procurement-and-commercial-development | february | 2023 |
| NN-ICB/23/187 | Memory Assessment Waiting Times | Mental Health and Community Commissioning | 02 – February | 2023 | 13490 | mental-health-and-community-commissioning | february | 2023 |
| NN-ICB/23/183 | Coil Waiting Times | Joint Commissioning and Planned Care | 02 – February | 2023 | 13435 | joint-commissioning-and-planned-care | february | 2023 |
| NN-ICB/23/189 | Connectivity and Network Services | Performance and Information Technology | 02 – February | 2023 | 13494 | performance-and-information-technology | february | 2023 |
| NN-ICB/23/199 | List of Providers | Joint Commissioning and Planned Care | 02 – February | 2023 | 13513 | joint-commissioning-and-planned-care | february | 2023 |
| NN-ICB/23/169 | Mental Health Service Investment | Mental Health and Community Commissioning | 01 – January | 2023 | 13403 | mental-health-and-community-commissioning | january | 2023 |
| NN-ICB/23/175 | Skin Cancer Pathway Management | Joint Commissioning and Planned Care | 01 – January | 2023 | 13416 | joint-commissioning-and-planned-care | january | 2023 |
| NN-ICB/23/198 | ADHD Services | Mental Health and Community Commissioning | 02 – February | 2023 | 13511 | mental-health-and-community-commissioning | february | 2023 |
| NN-ICB/23/178 | Primary Care Rebate Schemes | Medicines Optimisation | 01 – January | 2023 | 13425 | medicines-optimisation | january | 2023 |
| NN-ICB/23/176 | Breathlessness Diagnostic Pathway | Joint Commissioning and Planned Care | 01 – January | 2023 | 13421 | joint-commissioning-and-planned-care | january | 2023 |
| NN-ICB/23/192 | Live In Care Packages | Continuing Health Care | 02 – February | 2023 | 13499 | continuing-health-care | february | 2023 |
| NN-ICB/23/174 | Contracts Register | Procurement and Commercial Development | 01 – January | 2023 | 13414 | procurement-and-commercial-development | january | 2023 |
| NN-ICB/23/185 | Telephony | Acute Contracting | 02 – February | 2023 | 13437 | acute-contracting | february | 2023 |
| NN-ICB/23/171 | Urgent Treatment Centres | Acute Contracting | 01 – January | 2023 | 13408 | acute-contracting | january | 2023 |
| NN-ICB/23/166 | Weight Management Services | Joint Commissioning and Planned Care | 01 – January | 2023 | 13395 | joint-commissioning-and-planned-care | january | 2023 |
| NN-ICB/23/188 | Structure Charts | Human Resources | 02 – February | 2023 | 13492 | human-resources | february | 2023 |
| NN-ICB/22/151 | CYP Autism | Mental Health and Community Commissioning | 12 – December | 2022 | 13317 | mental-health-and-community-commissioning | december | 2022 |
| NN-ICB/22/150 | ADHD | Mental Health and Community Commissioning | 12 – December | 2022 | 13315 | mental-health-and-community-commissioning | december | 2022 |
| NN-ICB/23/170 | Children and Young People Commissioning | Mental Health and Community Commissioning | 01 – January | 2023 | 13405 | mental-health-and-community-commissioning | january | 2023 |
| NN-ICB/23/157 | Cataract Operations | Joint Commissioning and Planned Care | 01 – January | 2023 | 13362 | joint-commissioning-and-planned-care | january | 2023 |
| NN-ICB/23/173 | Pharmacy Non-Dispensed Services | Medicines Optimisation | 01 – January | 2023 | 13412 | medicines-optimisation | january | 2023 |
| NN-ICB/23/158 | Out of Hospital Service | Primary Care | 01 – January | 2023 | 13365 | primary-care | january | 2023 |
| NN-ICB/23/167 | Mental Health/Maternal Mental Health Commissioning | Mental Health and Community Commissioning | 01 – January | 2023 | 13397 | mental-health-and-community-commissioning | january | 2023 |
| NN-ICB/23/164 | GP Providers | Primary Care | 01 – January | 2023 | 13393 | primary-care | january | 2023 |
| NN-ICB/23/159 | CHC Funded Care and Support Packages | Continuing Health Care | 01 – January | 2023 | 13382 | continuing-health-care | january | 2023 |
| NN-ICB/23/179 | Estates and Facilities Management | Estates | 01 – January | 2023 | 13427 | estates | january | 2023 |
| NN-ICB/23/168 | Elective Care Board | Joint Commissioning and Planned Care | 01 – January | 2023 | 13399 | joint-commissioning-and-planned-care | january | 2023 |
| NN-ICB/23/172 | Breast Screening NICE Guidance Compliance | Joint Commissioning and Planned Care | 01 – January | 2023 | 13410 | joint-commissioning-and-planned-care | january | 2023 |
| NN-ICB/23/162 | CHC for Neurological Conditions | Continuing Health Care | 01 – January | 2023 | 13388 | continuing-health-care | january | 2023 |
| NN-ICB/23/161 | Staff Numbers | Human Resources | 01 – January | 2023 | 13386 | human-resources | january | 2023 |
| NN-ICB/22/152 | Continuing Health Care and Decision Support Tool | Continuing Health Care | 12 – December | 2022 | 13319 | continuing-health-care | december | 2022 |
| NN-ICB/23/163 | Procedures of Limited Clinical Value | Joint Commissioning and Planned Care | 01 – January | 2023 | 13390 | joint-commissioning-and-planned-care | january | 2023 |
| NN-ICB/22/149 | CAHMS | Mental Health and Community Commissioning | 12 – December | 2022 | 13312 | mental-health-and-community-commissioning | december | 2022 |
| NN-ICB/22/132 | Prescribing Support Solution | Independent Provider Contracts | 12 – December | 2022 | 13275 | independent-provider-contracts | december | 2022 |
| NN-ICB/22/141 | Care Services | Care Homes and Home Care | 12 – December | 2022 | 13297 | care-homes-and-home-care | december | 2022 |
| NN-ICB/23/160 | GP Surgery Notational Rent | Estates | 01 – January | 2023 | 13384 | estates | january | 2023 |
| NN-ICB/22/147 | Fertility Treatment for Transgender Patients | Joint Commissioning and Planned Care | 12 – December | 2022 | 13307 | joint-commissioning-and-planned-care | december | 2022 |
| NN-ICB/22/128 | Neurology Service Information | Performance and Information Technology | 12 – December | 2022 | 13267 | performance-and-information-technology | december | 2022 |
| NN-ICB/22/139 | Personal Health Budgets | Personalised Care | 12 – December | 2022 | 13293 | personalised-care | december | 2022 |
| NN-ICB/22/137 | Independent Sector | Performance and Information Technology | 12 – December | 2022 | 13287 | performance-and-information-technology | december | 2022 |
| NN-ICB/23/156 | NHS 111 | Acute Contracting | 01 – January | 2023 | 13360 | acute-contracting | january | 2023 |
| NN-ICB/22/144 | Additional Roles Reimbursement Scheme (ARRS) | Primary Care Network Development | 12 – December | 2022 | 13303 | primary-care-network-development | december | 2022 |
| NN-ICB/22/142 | Treatment Guidelines for non small-cell Lung Cancer | Joint Commissioning and Planned Care | 12 – December | 2022 | 13299 | joint-commissioning-and-planned-care | december | 2022 |
| NN-ICB/23/154 | Teleradiology Providers | Acute Contracting | 01 – January | 2023 | 13355 | acute-contracting | january | 2023 |
| NN-ICB/22/153 | Primary Care Networks | Primary Care Network Development | 12 – December | 2022 | 13321 | primary-care-network-development | december | 2022 |
| NN-ICB/22/136 | ICB Establishment Costs | Finance | 12 – December | 2022 | 13285 | finance | december | 2022 |
| NN-ICB/22/130 | Primary Care Rebate Schemes | Primary Care | 12 – December | 2022 | 13271 | primary-care | december | 2022 |
| NN-ICB/22/148 | CT Scans / MRIs / X-rays | Performance and Information Technology | 12 – December | 2022 | 13310 | performance-and-information-technology | december | 2022 |
| NN-ICB/22/145 | GP Locum | Primary Care | 12 – December | 2022 | 13305 | primary-care | december | 2022 |
| NN-ICB/22/124 | Shared Care Record | Performance and Information Technology | 12 – December | 2022 | 12647 | performance-and-information-technology | december | 2022 |
| NN-ICB/22/119 | Telephone System | Finance | 12 – December | 2022 | 12642 | finance | december | 2022 |
| NN-ICB/22/121 | Meeting Minutes | Medicines Optimisation | 12 – December | 2022 | 12644 | medicines-optimisation | december | 2022 |
| NN-ICB/22/143 | Mental Health Assessment and Deprivation of Liberty Safeguards Assessment Costs | Mental Health and Community Commissioning | 12 – December | 2022 | 13301 | mental-health-and-community-commissioning | december | 2022 |
| NN-ICB/22/127 | Perinatal Mental Health | Mental Health and Community Commissioning | 12 – December | 2022 | 12650 | mental-health-and-community-commissioning | december | 2022 |
| NN-ICB/22/140 | Aromatherapy | Acute Contracting | 12 – December | 2022 | 13295 | acute-contracting | december | 2022 |
| NN-ICB/22/135 | Reiki Healing Energy | Joint Commissioning and Planned Care | 12 – December | 2022 | 13283 | joint-commissioning-and-planned-care | december | 2022 |
| NN-ICB/22/129 | Cataracts Surgeries | Quality Assurance | 12 – December | 2022 | 13269 | quality-assurance | december | 2022 |
| NN-ICB/22/123 | Microsoft 365 | Finance | 12 – December | 2022 | 12646 | finance | december | 2022 |
| NN-ICB/22/120 | Staff Numbers | Human Resources | 12 – December | 2022 | 12643 | human-resources | december | 2022 |
| NN-ICB/22/114 | EDI Roles | Human Resources | 12 – December | 2022 | 12637 | human-resources | december | 2022 |
| NN-ICB/22/138 | ICS Workforce Strategy | Human Resources | 12 – December | 2022 | 13290 | human-resources | december | 2022 |
| NN-ICB/22/133 | CHC I.T Systems | Performance and Information Technology | 12 – December | 2022 | 13278 | performance-and-information-technology | december | 2022 |
| NN-ICB/22/117 | Contracts | Procurement and Commercial Development | 12 – December | 2022 | 12640 | procurement-and-commercial-development | december | 2022 |
| NN-ICB/22/108 | ICB Recruitment spend | Finance | 12 – December | 2022 | 12631 | finance | december | 2022 |
| NN-ICB/22/134 | Migraine Pathways | Joint Commissioning and Planned Care | 12 – December | 2022 | 13281 | joint-commissioning-and-planned-care | december | 2022 |
| NN-ICB/22/125 | Medicines Optimisation Staff Structure | Human Resources | 12 – December | 2022 | 12648 | human-resources | december | 2022 |
| NN-ICB/22/118 | Virtual Wards | Independent Provider Contracts | 12 – December | 2022 | 12641 | independent-provider-contracts | december | 2022 |
| NN-ICB/22/116 | Prescribing Urology Appliances | Medicines Optimisation | 12 – December | 2022 | 12639 | medicines-optimisation | december | 2022 |
| NN-ICB/22/115 | Stoma Appliance Prescribing | Medicines Optimisation | 12 – December | 2022 | 12638 | medicines-optimisation | december | 2022 |
| NN-ICB/22/112 | Prescribing Antidepressants | Medicines Optimisation | 12 – December | 2022 | 12635 | medicines-optimisation | december | 2022 |
| NN-ICB/22/109 | Blood Glucose Meters and Test Strips | Medicines Optimisation | 12 – December | 2022 | 12632 | medicines-optimisation | december | 2022 |
| NN-ICB/22/104 | Perinatal Mental Health | Mental Health and Community Commissioning | 12 – December | 2022 | 12627 | mental-health-and-community-commissioning | december | 2022 |
| NN-ICB/22/100 | (NICE) Guideline NG6 on Excess winter deaths and illness and the health risks associated with cold homes. | Quality Assurance | 12 – December | 2022 | 12586 | quality-assurance | december | 2022 |
| NN-ICB/22/131 | NHS Health Check Programme | Primary Care | 12 – December | 2022 | 13273 | primary-care | december | 2022 |
| NN-ICB/22/126 | Inflammatory Bowel Disease | Acute Contracting | 12 – December | 2022 | 12649 | acute-contracting | december | 2022 |
| NN-ICB/22/110 | Contact Details | Human Resources | 12 – December | 2022 | 12633 | human-resources | december | 2022 |
| NN-ICB/22/107 | CAMHS Services ICS | Mental Health and Community Commissioning | 12 – December | 2022 | 12630 | mental-health-and-community-commissioning | december | 2022 |
| NN-ICB/22/95 | Epidermolysis Bullosa | Joint Commissioning and Planned Care | 12 – December | 2022 | 12581 | joint-commissioning-and-planned-care | december | 2022 |
| NN-ICB/22/94 | IAPT / MSK / Community Dermatology | Quality Assurance | 12 – December | 2022 | 12580 | quality-assurance | december | 2022 |
| NN-ICB/22/122 | Additional Roles Reimbursement Scheme | Primary Care | 11 – November | 2022 | 12645 | primary-care | november | 2022 |
| NN-ICB/22/106 | Ophthalmology providers and pathways | Joint Commissioning and Planned Care | 11 – November | 2022 | 12629 | joint-commissioning-and-planned-care | november | 2022 |
| NN-ICB/22/113 | LDA Strategy | Mental Health and Community Commissioning | 11 – November | 2022 | 12636 | mental-health-and-community-commissioning | november | 2022 |
| NN-ICB/22/103 | Glucose Monitoring | Medicines Optimisation | 11 – November | 2022 | 12625 | medicines-optimisation | november | 2022 |
| NN-ICB/22/76 | Attention Deficit Hyperactivity Disorder (ADHD) services for young people (16-25) and adults | Mental Health and Community Commissioning | 11 – November | 2022 | 11856 | mental-health-and-community-commissioning | november | 2022 |
| NN-ICB/22/101 | Contracts | Procurement and Commercial Development | 11 – November | 2022 | 12587 | procurement-and-commercial-development | november | 2022 |
| NN-ICB/22/89 | Children's Mental Health Services (Education and Prevention) | Mental Health and Community Commissioning | 11 – November | 2022 | 12572 | mental-health-and-community-commissioning | november | 2022 |
| NN-ICB/22/98 | Recruitment of Director of Culture | Quality Assurance | 11 – November | 2022 | 12584 | quality-assurance | november | 2022 |
| NN-ICB/22/97 | Organogram | Quality Assurance | 12 – December | 2022 | 12583 | quality-assurance | december | 2022 |
| NN-ICB/22/96 | Organogram | Human Resources | 11 – November | 2022 | 12582 | human-resources | november | 2022 |
| NN-ICB/22/105 | Digitisation of NHS Services - ICS | Performance and Information Technology | 11 – November | 2022 | 12628 | performance-and-information-technology | november | 2022 |
| NN-ICB/22/87 | Cost of transitioning to an ICB | Finance | 11 – November | 2022 | 12571 | finance | november | 2022 |
| NN-ICB/22/91 | Children's Mental Health - Crisis Services | Mental Health and Community Commissioning | 11 – November | 2022 | 12577 | mental-health-and-community-commissioning | november | 2022 |
| NN-ICB/22/111 | Gynaecology | Nursing and Outcome | 11 – November | 2022 | 12634 | nursing-and-outcome | november | 2022 |
| NN-ICB/22/102 | Hearing Aids | Joint Commissioning and Planned Care | 11 – November | 2022 | 12588 | joint-commissioning-and-planned-care | november | 2022 |
| NN-ICB/22/85 | Primary Care Pathway for non-cancer GI Symptoms | Primary Care | 11 – November | 2022 | 12568 | primary-care | november | 2022 |
| NN-ICB/22/83 | Social Media Management Tool / Supplier | Communications and Engagement | 11 – November | 2022 | 12566 | communications-and-engagement | november | 2022 |
| NN-ICB/22/80 | Multiple Sclerosis | Joint Commissioning and Planned Care | 11 – November | 2022 | 12563 | joint-commissioning-and-planned-care | november | 2022 |
| NN-ICB/22/82 | Property Expenditure for Pharmacy | Estates | 11 – November | 2022 | 12565 | estates | november | 2022 |
| NN-ICB/22/81 | Property Expenditure for Care Homes and Dentists | Estates | 11 – November | 2022 | 12564 | estates | november | 2022 |
| NN-ICB/22/79 | Prescription of Gluten Free Foods | Medicines Optimisation | 11 – November | 2022 | 12562 | medicines-optimisation | november | 2022 |
| NN-ICB/22/78 | Maps and Population Densities | Performance and Information Technology | 10 – October | 2022 | 12561 | performance-and-information-technology | october | 2022 |
| NN-ICB/22/77 | Mobile Data Usage | Performance and Information | 10 – October | 2022 | 11857 | performance-and-information | october | 2022 |
| NN-ICB/22/99 | MRI's of Obese Patients | Quality Assurance | 10 – October | 2022 | 12585 | quality-assurance | october | 2022 |
| NN-ICB/22/73 | Service Provider Information | Acute Contracting | 10 – October | 2022 | 11853 | acute-contracting | october | 2022 |
| NN-ICB/22/93 | Place Geographies | Corporate Affairs | 10 – October | 2022 | 12579 | corporate-affairs | october | 2022 |
| NN-ICB/22/92 | Children's Mental Health - GP's | Mental Health and Community Commissioning | 10 – October | 2022 | 12578 | mental-health-and-community-commissioning | october | 2022 |
| NN-ICB/22/90 | Children's Mental Health - School Nurses | Mental Health and Community Commissioning | 10 – October | 2022 | 12576 | mental-health-and-community-commissioning | october | 2022 |
| NN-ICB/22/71 | Personal Health Budgets | Continuing Health Care | 10 – October | 2022 | 11851 | continuing-health-care | october | 2022 |
| NN-ICB/22/67 | Ophthalmology Providers and Activity | Quality Assurance | 10 – October | 2022 | 11845 | quality-assurance | october | 2022 |
| NN-ICB/22/84 | Rebate Schemes | Medicines Optimisation | 10 – October | 2022 | 12567 | medicines-optimisation | october | 2022 |
| NN-ICB/22/86 | Implementation of NICE guidance for Mylagic Encephalomyelitis/ Chronic Fatigue Syndrome | Acute Contracting | 10 – October | 2022 | 12569 | acute-contracting | october | 2022 |
| NN-ICB/22/65 | Digital tools for Long Term Conditions | Primary Care | 10 – October | 2022 | 11843 | primary-care | october | 2022 |
| NN-ICB/22/69 | ICB Digital Data and Technology Workforce | Human Resources | 10 – October | 2022 | 11849 | human-resources | october | 2022 |
| NN-ICB/22/66 | Medicines Management - Formulary | Medicines Optimisation | 10 – October | 2022 | 11844 | medicines-optimisation | october | 2022 |
| NN-ICB/22/62 | Policies | Corporate Affairs | 10 – October | 2022 | 11840 | corporate-affairs | october | 2022 |
| NN-ICB/22/60 | ICS Strategy and Plans | Performance and Information | 10 – October | 2022 | 11838 | performance-and-information | october | 2022 |
| NN-ICB/22/70 | Ophthalmology Procedure Groups | Joint Commissioning and Planned Care | 10 – October | 2022 | 11850 | joint-commissioning-and-planned-care | october | 2022 |
| NN-ICB/22/72 | Rebate schemes | Medicines Optimisation | 09 – September | 2022 | 11852 | medicines-optimisation | september | 2022 |
| NN-ICB/22/75 | LD&A Transforming Care | Acute Contracting | 09 – September | 2022 | 11855 | acute-contracting | september | 2022 |
| NN-ICB/22/74 | Out of Area Patients | Acute Contracting | 09 – September | 2022 | 11854 | acute-contracting | september | 2022 |
| NN-ICB/22/68 | Continuing Healthcare | Continuing Health Care | 09 – September | 2022 | 11848 | continuing-health-care | september | 2022 |
| NN-ICB/22/63 | Self-monitoring Blood Glucose | Medicines Optimisation | 09 – September | 2022 | 11841 | medicines-optimisation | september | 2022 |
| NN-ICB/22/47 | Paediatric Neuropsychiatric Disorders | Mental Health and Community Commissioning | 09 – September | 2022 | 11800 | mental-health-and-community-commissioning | september | 2022 |
| NN-ICB/22/51 | Termination of Pregnancy Services | Joint Commissioning and Planned Care | 09 – September | 2022 | 11803 | joint-commissioning-and-planned-care | september | 2022 |
| NN-ICB/22/61 | Hip Pathology Out of Region | Joint Commissioning and Planned Care | 09 – September | 2022 | 11839 | joint-commissioning-and-planned-care | september | 2022 |
| NN-ICB/22/55 | Costs to Transport a Dialysis Patient | Urgent Care | 09 – September | 2022 | 11807 | urgent-care | september | 2022 |
| NN-ICB/22/56 | Clinical Waste / Sharps Container Provider | Primary Care | 09 – September | 2022 | 11809 | primary-care | september | 2022 |
| NN-ICB/22/53 | PCN Details | Primary Care Network Development | 09 – September | 2022 | 11805 | primary-care-network-development | september | 2022 |
| NN-ICB/22/64 | 117 Aftercare Funding Arrangements within ICBs | Joint Commissioning and Planned Care | 09 – September | 2022 | 11842 | joint-commissioning-and-planned-care | september | 2022 |
| NN-ICB/22/49 | Patient Transport | Joint Commissioning and Planned Care | 09 – September | 2022 | 11801 | joint-commissioning-and-planned-care | september | 2022 |
| NN-ICB/22/52 | Independent Provider Contracts | Independent Provider Contracts | 09 – September | 2022 | 11804 | independent-provider-contracts | september | 2022 |
| NN-ICB/22/58 | Capital Cost of CDC Set Up | Mental Health and Community Commissioning | 09 – September | 2022 | 11837 | mental-health-and-community-commissioning | september | 2022 |
| NN-ICB/22/21 | Community referrals for Papilloedema | Mental Health and Community Commissioning | 09 – September | 2022 | 10773 | mental-health-and-community-commissioning | september | 2022 |
| NN-ICB/22/50 | LD Contact Details | Human Resources | 09 – September | 2022 | 11802 | human-resources | september | 2022 |
| NN-ICB/22/35 | Diversity Promotion | Human Resources | 09 – September | 2022 | 11786 | human-resources | september | 2022 |
| NN-ICB/22/34 | Organisational Structure Chart | Human Resources | 09 – September | 2022 | 11785 | human-resources | september | 2022 |
| NN-ICB/22/32 | GP Federations | Primary Care | 09 – September | 2022 | 11783 | primary-care | september | 2022 |
| NN-ICB/22/31 | Funds received for NHSE (2017 to present) | Finance | 09 – September | 2022 | 11782 | finance | september | 2022 |
| NN-ICB/22/37 | Data Protection Officer Service for GP Practices | Information Governance | 09 – September | 2022 | 11788 | information-governance | september | 2022 |
| NN-ICB/22/30 | Finance Contact Details | Human Resources | 09 – September | 2022 | 11781 | human-resources | september | 2022 |
| NN-ICB/22/28 | Pharmacy Acquisition | Primary Care | 09 – September | 2022 | 11779 | primary-care | september | 2022 |
| NN-ICB/22/27 | Tier 3 Weight Management | Mental Health and Community Commissioning | 09 – September | 2022 | 11778 | mental-health-and-community-commissioning | september | 2022 |
| NN-ICB/22/57 | Health Procurement | Primary Care | 08 – August | 2022 | 11810 | primary-care | august | 2022 |
| NN-ICB/22/54 | Operating Theatres | Urgent Care | 08 – August | 2022 | 11806 | urgent-care | august | 2022 |
| NN-ICB/22/39 | Primary Care Medicines Formulary | Medicines Optimisation | 08 – August | 2022 | 11790 | medicines-optimisation | august | 2022 |
| NN-ICB/22/38 | Wound Care | Nursing and Outcome | 08 – August | 2022 | 11789 | nursing-and-outcome | august | 2022 |
| NN-ICB/22/42 | Prescribing Formulary | Medicines Optimisation | 08 – August | 2022 | 11794 | medicines-optimisation | august | 2022 |
| NN-ICB/22/25 | Individual Funding Requests | Individual Funding Requests | 08 – August | 2022 | 11776 | ifr | august | 2022 |
| NN-ICB/22/23 | NICE guideline NG213 relating to Disabled Children and young people with severe complex needs. | Quality Assurance | 08 – August | 2022 | 10775 | quality-assurance | august | 2022 |
| NN-ICB/22/22 | Digital Transformation | Performance and Information | 08 – August | 2022 | 10774 | performance-and-information | august | 2022 |
| NN-ICB/22/43 | GP Direct Access Pathology Service | Primary Care | 08 – August | 2022 | 11795 | primary-care | august | 2022 |
| NN-ICB/22/41 | Palliative and End of Life Care Self-Assessment | Joint Commissioning and Planned Care | 08 – August | 2022 | 11793 | joint-commissioning-and-planned-care | august | 2022 |
| NN-ICB/22/20 | Variation in Axial Spondyloarthritis Services | Mental Health and Community Commissioning | 08 – August | 2022 | 10772 | mental-health-and-community-commissioning | august | 2022 |
| NN-ICB/22/44 | Personal Care Policy | Continuing Health Care | 08 – August | 2022 | 11796 | continuing-health-care | august | 2022 |
| NN-ICB/22/18 | Contracts with non-NHS providers | Acute Contracting | 08 – August | 2022 | 10770 | acute-contracting | august | 2022 |
| NN-ICB/22/45 | Medicines Optimisation Contact Details | Medicines Optimisation | 08 – August | 2022 | 11798 | medicines-optimisation | august | 2022 |
| NN-ICB/22/16 | Shared Care Records | Performance and Information | 08 – August | 2022 | 10768 | performance-and-information | august | 2022 |
| NN-ICB/22/06 | Contracts Register | Procurement and Commercial Development | 08 – August | 2022 | 10758 | procurement-and-commercial-development | august | 2022 |
| NN-ICB/22/36 | Diabetes Systems | Primary Care | 08 – August | 2022 | 11787 | primary-care | august | 2022 |
| NN-ICB/22/19 | Job Evaluation Systems | Human Resources | 08 – August | 2022 | 10771 | human-resources | august | 2022 |
| NN-ICB/22/17 | Technology Enabled Virtual Wards | Performance and Information | 08 – August | 2022 | 10769 | performance-and-information | august | 2022 |
| NN-ICB/22/15 | Clinical Systems | Performance and Information | 08 – August | 2022 | 10767 | performance-and-information | august | 2022 |
| NN-ICB/22/13 | Wheelchair Services | Mental Health and Community Commissioning | 08 – August | 2022 | 10765 | mental-health-and-community-commissioning | august | 2022 |
| NN-ICB/22/33 | Payments to companies | Finance | 08 – August | 2022 | 11784 | finance | august | 2022 |
| NN-ICB/22/29 | Finance Structure | Human Resources | 08 – August | 2022 | 11780 | human-resources | august | 2022 |
| NN-ICB/22/26 | Bassetlaw Spend (May 2022) | Finance | 08 – August | 2022 | 11777 | finance | august | 2022 |
| NN-ICB/22/12 | ICT Internal plans and Strategy Documents | Performance and Information | 08 – August | 2022 | 10764 | performance-and-information | august | 2022 |
| NN-ICB/22/11 | Finance Structure Chart | Human Resources | 08 – August | 2022 | 10763 | human-resources | august | 2022 |
| NN-ICB/22/10 | Children and Young People's Mental Health Services Wait | Mental Health and Community Commissioning | 08 – August | 2022 | 10762 | mental-health-and-community-commissioning | august | 2022 |
| NN-ICB/22/46 | Safeguarding Contact Details | Safeguarding | 08 – August | 2022 | 11799 | safeguarding | august | 2022 |
| NN-ICB/22/40 | Robotic Process Automation | Finance | 08 – August | 2022 | 11791 | finance | august | 2022 |
| NN-ICB/22/08 | Bed Rates | Mental Health and Community Commissioning | 08 – August | 2022 | 10760 | mental-health-and-community-commissioning | august | 2022 |
| NN-ICB/22/04 | GP Practice Capacity | Primary Care | 08 – August | 2022 | 10756 | primary-care | august | 2022 |
| NN-ICB/22/24 | Body Dysmorphic Disorder | Mental Health and Community Commissioning | 08 – August | 2022 | 11775 | mental-health-and-community-commissioning | august | 2022 |
| NN-ICB/22/03 | Shared Care Records | Performance and Information | 08 – August | 2022 | 10719 | performance-and-information | august | 2022 |
| NN-ICB/22/05 | Children's ADHD Services | Mental Health and Community Commissioning | 08 – August | 2022 | 10757 | mental-health-and-community-commissioning | august | 2022 |
| NN-ICB/22/14 | Care Homes | Continuing Health Care | 07 – July | 2022 | 10766 | continuing-health-care | july | 2022 |
| NN-ICB/22/07 | Recruitment | Human Resources | 07 – July | 2022 | 10759 | human-resources | july | 2022 |
| NN-ICB/22/09 | Primary Care Responsibility | Primary Care | 07 – July | 2022 | 10761 | primary-care | july | 2022 |