Nottingham and Nottinghamshire ICB
Mental Health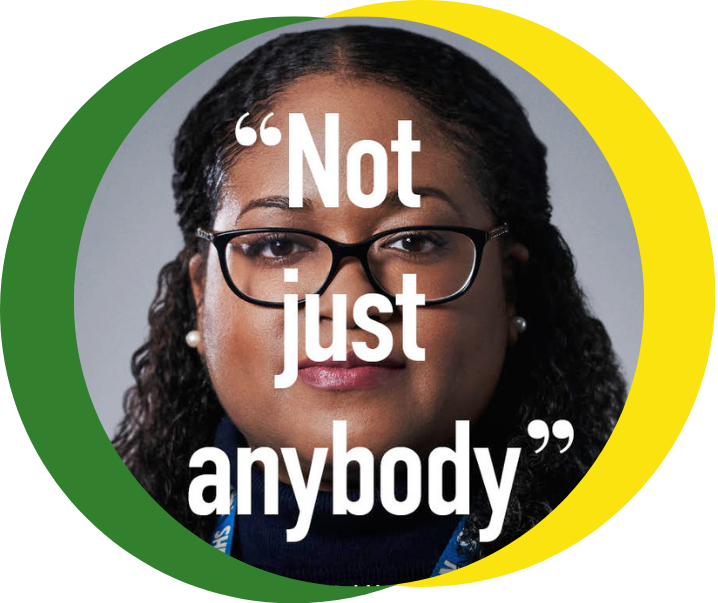 People living in Nottingham and Nottinghamshire can access mental health services including Talking Therapies and a 24 hour mental health crisis line. These services are free and do not require a referral.
---
Nottingham and Nottinghamshire Crisis Line
Nottingham and Nottinghamshire have a crisis line is open 24 hours a day, seven days a week, to people of all ages. Tel: 0808 1963379
If you're in a mental health crisis, call the crisis line anytime of the day or night, and we can arrange for you to speak with a mental health professional. We can also advise you about other services, which can help you.
The crisis line is operated by local health workers. Don't worry, they will help you get the right support.
Find out more on the Nottinghamshire Healthcare website.
Deaf BSL users
Skype address – BSLnotts
We want everyone to be able to access help when they need to so if you are Deaf or Hard of Hearing and use BSL you can contact the phone number 0808 196 3779 with the help of the video relay service run by Nottinghamshire Sign Language Interpreting Service using the Skype address BSLnotts. (Only available 9am to 5pm).
The person on the phone will ask you some questions about your worry, or those of the person you are calling on behalf of, so they can connect you to the person or service that will be most helpful to you.
If you'd prefer to access the helpline with help from the new BSL Health Access Service run by SignHealth and InterpreterNow which is open 24/7 you can at: https://www.bslhealthaccess.co.uk/bsl-users/
If you are supporting someone who is Deaf or Hard of Hearing who is having urgent mental health issues call: 0808 196 3779 . The helpline is open 24 hours a day, seven days a week and is open to people of all ages.
---
NHS Talking Therapies for people living in Nottingham and Nottinghamshire
Talking therapies are effective and confidential treatments delivered by fully trained and accredited practitioners. They can help with common mental health problems like stress, anxiety and depression.
You can access talking therapies for free on the NHS.
You can refer yourself directly to an NHS talking therapies service without a referral from a GP, or a GP can refer you.
NHS talking therapies services are also known as Improving Access to Psychological Therapies (IAPT) services.
These services are still open and accessible during coronavirus (COVID-19). Help is available in person, by video, over the phone or as an online course.
Your local Talking Therapies services
| | | | |
| --- | --- | --- | --- |
| Name of Talking Therapies Service | Phone number | Weblink | Area covered |
| Trent PTS | Tel: 01332 265 659 | Click to view | Greater Nottingham (excludes Mansfield, Ashfield, Newark, Sherwood and Bassetlaw) |
| Insight Healthcare | Tel: 0300 555 5582 | Click to view | All areas |
| Sign Health (Talking therapies in British Sign Language) | Tel: 01494 687606 | Click to view | All areas |
Your local Talking Therapies services explained
What do Talking Therapies services offer? 
Will I have to pay for Talking Therapies? 
How do I choose a Talking Therapies provider that's right for me? 
How long will I have to wait? 
How do I access a local Talking Therapies service? 
Where can I get more urgent help? 
Videos
NHS Talking Therapies/IAPT animation video
NHS Talking Therapies/IAPT older adults/carers video
Talking Therapies/IAPT video in Urdu/Bengali/Mandarin/Arabic
Talking Therapies/IAPT and older adults video
Talking Therapies/IAPT and Long Covid video
---
NottAlone – providing mental health support to young people across Nottingham and Nottinghamshire
NottAlone is a dedicated website providing information and support for young people's mental health across Nottingham City and Nottinghamshire County, with links to local support. There is advice and guidance on a range of subjects, from bullying and exam stress, to family separation and depression.
If you are aged under 25, or you are a parent/carer, or a professional who works with and supports young people, you can find information, advice and where to go to get help in Nottinghamshire on the NottAlone website.
Find out more: www.nottalone.org.uk
Useful links
•Nottinghamshire Crisis Sanctuaries: www.nottinghamshirecrisissanctuaries.tv
•Turning Point: www.turning-point.co.uk
•Nottinghamshire Mind: www.nottinghamshiremind.org.uk
•Rethink: www.rethink.org
•Mind: www.mind.org.uk
•Framework For Your Future: www.frameworkha.org
•NottAlone:  www.nottalone.org.uk