Nottingham and Nottinghamshire ICB
Primary Care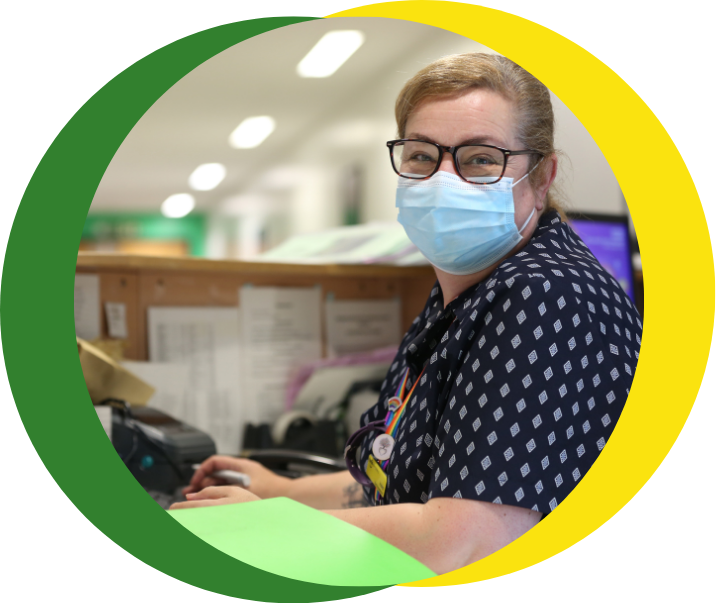 There are 132 General Practices across Nottingham and Nottinghamshire who provide Primary Medical Services to patients.
All General Practices offer consistent core Primary Medical Services, with some practices providing additional services for their patient populations. Services in General Practice are delivered by GPs and a team of healthcare professionals.
Patients are able to register with any GP practices providing they live in the area covered by the GP practice. To find your nearest GP practice go to www.nhs.uk and enter your postcode.
For information on patient records please view our leaflet.
Name
Address Line 1
Address Line 2
City
Postcode
Telephone Number
disclosure_categories_hfilter
disclosure_month_hfilter
disclosure_year_hfilter
Abbey Medical Centre
63 Central Avenue
Beeston
Nottingham
NG9 2QP
0115 925 5323
Abbey Medical Group
59 Mansfield Road
Blidworth
Nottingham
NG21 0RB
01623 795461
Acorn Medical Practice
11-13 Wood Street
Mansfield
Nottingham
NG18 1QA
01623 428412
Ashfield House Surgery
194 Forest Road
Annesley Woodhouse, Kirkby-In-Ashfield
Nottingham
NG17 9JB
01623 752295
Aspley Medical Centre
509 Aspley Lane
Aspley
Nottingham
NG8 5RU
0115 929 2700
Bakersfield Medical Centre
141 Oakdale Road
Nottingham
NG3 7EJ
0115 940 1007
Balderton Primary Care Centre
Lowfield Lane
Balderton
Nottingham
NG24 3HJ
01636 705826
Barnby Gate Surgery
50 Barnby Gate
Newark
Nottingham
NG24 1QD
01636 704225
Bawtry & Blyth
The Health Centre Station Road
Bawtry
DN10 6RQ
01302 710210
Beechdale Surgery (JRB Healthcare)
439 Beechdale Road
Beechdale
Nottingham
NG8 3LF
0115 929 0754
Belvoir Health Group
The Surgery
Fern Road, Cropwell Bishop
Nottingham
NG12 3BU
0115 896 9991
Bilborough Medical Centre
48 Bracebridge Drive
Bilborough
Nottingham
NG8 4PN
0115 979 4456
Bilsthorpe Surgery
35 Mickledale Lane
Bilsthorpe
Nottingham
NG22 8QB
01623 870230
Bramcote Surgery
2A Hanley Avenue
Bramcote
Nottingham
NG9 3HF
0115 922 4960
Bridgeway Practice
1 Bridgeway Centre
Nottingham
NG2 2JG
0115 986 1128
Brierley Park Medical Centre
127 Sutton Road
Huthwaite, Sutton-in-Ashfield
Nottingham
NG17 2NF
01623 550254
Broad Oak Medical Practice
Strelley Health Centre
116 Strelley Road
Nottingham
NG8 6LN
0115 979 7910
Castle Healthcare Practice
Embankment Primary Care Centre
50-60 Wilford Lane, West Bridgford
Nottingham
NG2 7SD
0115 883 2626
Chilwell Valley & Meadows Practice
81 Bramcote Lane
Chilwell
Nottingham
NG9 4ET
0115 943 0530
Churchfields Medical Practice
1 Bailey Street
Old Basford
Nottingham
NG6 0HD
0115 978 1231
Churchside Medical Practice
Wood Street
Mansfield
Nottingham
NG18 1QB
01623 664877
Clifton Medical Practice
Clifton Cornerstone, Southchurch Drive
Clifton
Nottingham
NG11 8EW
0115 921 1288
Collingham Medical Centre
High Street
Collingham
Nottingham
NG23 7LB
01636 892156
Cripps Health Centre (University of Nottingham
Health Service)
University Park,Cripps Hill, Lenton and Wortley Hall
Lenton
Nottingham
NG7 2QW
0115 846 8888
Crown House Surgery
Retford Primary Care Centre
North Road
Retford
DN22 7XF
01777 703672
Daybrook Medical Practice
Daybrook Health Centre
Daybrook
Nottingham
NG5 6HP
0115 926 7628
Deer Park Family Medical Practice
Wollaton Vale Health Centre
Wollaton Vale
Nottingham
NG8 2GR
0115 928 2216
Derby Road Health Centre
336 Derby Road
Lenton
Nottingham
NG7 2DW
0115 896 5001
East Bridgford Medical Centre
Butt Lane
East Bridgeford
Nottingham
NG13 8NY
01949 20216
Elmswood Surgery
Elmswood Gardens
Nottingham
NG5 4AD
0115 985 8822
Family Medical Centre (Kirkby)
Rosemary Street
Mansfield
Nottingham
NG19 6AB
01623 623600
Fountain Medical Centre
Sherwood Avenue
Newark
Nottingham
NG24 1QH
01636 704378
Gamston Medical Practice
Gamston Medical Practice
West Bridgford
Nottingham
NG2 6PS
0115 945 5946
Giltbrook Surgery
492 Nottingham Road
Giltbrook
Nottingham
NG16 2GE
0115 938 3191
Grange Farm Medical Centre
17a Tremayne Road
Wollaton
Nottingham
NG8 4HQ
0115 896 5002
Greendale Primary Care Centre
249 Sneinton Dale
Nottingham
NG3 7DQ
0115 950 1854
Greenfields Medical Practice
12 Terrace Street
Hyson Green
Nottingham
NG7 6ER
0115 942 3582
Hama Medical Centre
11 Nottingham Road
Kimberley
Nottingham
NG16 2NB
0115 938 2101
Healthcare Complex – Kirkby
Health Care Complex
52 Lowmoor Road
Kirby-in-Ashfield
NG17 7BG
01623 752312
Hickings Lane Medical Centre
120 Ryecroft Street
Stapleford
Nottingham
NG9 8PN
0115 939 5555
High Green Medical Practice
Mary Potter Centre, Gregory Boulevard
Hyson Green
Nottingham
NG7 5HY
0115 942 3216
Highcroft Surgery
High Street
Arnold
Nottingham
NG5 7BQ
0115 883 2330
Hill View Surgery
1 Kirklington Road
Rainworth
Nottingham
NG21 0JP
01623 795562
Hounsfield Surgery
The Surgery
Hounsfield Way, Sutton on Trent
Nottingham
NG23 6PX
01636 823109
Hucknall Road Medical Centre
Kibworth Close
Nottingham
NG5 1NA
0115 960 6652
Ivy Medical Group
6 Lambley Lane
Burton Joyce
Nottingham
NG14 7BG
0115 931 2500, 0115 966 4120
Jacksdale Medical Centre
Main Road
Jacksdale
Nottingham
NG16 5JW
01773 608760
John Ryle Medical Practice
Clifton Cornerstone, Southchurch Drive
Clifton
Nottingham
NG11 8EW
0115 921 2970
Jubilee Park Medical Partnership
Park House , 61 Burton Road
Carlton
Nottingham
NG4 3DQ
0115 966 3633
Kingfisher Family Practice
Retford Primary Care Centre
North Road
Retford
DN22 7XF
01777 702381
Kings Medical Centre
King's Medical Centre Nottinghamshire
King Street Sutton-in-Ashfield
Nottingham
NG17 1AT
01623 551015
Kirkby Community Primary Care Centre
Portland Street
Kirby-in-Ashfield
Nottingham
NG17 7AE
01623 434600
Kirkby Health Centre
62 Low Moor Road
Kirby-in-Ashfield
Nottingham
NG17 7BG
01623 752454
Larwood Health Partnership
56 Larwood
Worksop
S81 0HH
Leen View Surgery
Bulwell Riverside
Main Street, Bulwell
Nottingham
NG6 8QJ
0115 977 1181
Lime Tree Surgery
1 Lime Tree Avenue
Old Basford
Nottingham
NG8 6AB
0115 979 1281
Lombard Medical Centre
2 Portland Street
Newark
Nottingham
NG24 4XG
01636 702363
Major Oak Medical Practice
22 High Street
Edwinstowe
Nottingham
NG21 9QS
01623 822064
Meadows Health Centre
1 Bridgeway Centre
Nottingham
NG2 2JG
0115 986 5410
Meden Medical Services
Warsop Primary Care Centre
Church Street, Warsop, Mansfield
Nottingham
NG20 0BP
01623 845694
Melbourne Park Medical Centre
Melbourne Court
Old Basford
Nottingham
NG8 5HL
0115 978 6114
Middleton Lodge
Church Circle
New Ollerton
Nottingham
NG22 9SZ
01623 703266
Mill View Surgery
1a Goldsmith Street
Mansfield
Nottingham
NG18 5PF
01623 649528
Musters Medical Practice
Embankment Primary Care Centre
50-60 Wilford Lane, West Bridgford
Nottingham
NG2 7SD
0115 981 4124
Newgate Medical Group
Newgate Street 
Worksop
S80 1HP
01909 500266/500288
Newthorpe Medical Practice
Harvest Road
Eastwood
Nottingham
NG16 3HU
01773 535511
North Leverton Surgery
Sturton Road North
Leverton
Retford
DN22 0AB
01427 880223
Oakenhall Medical Practice
Bolsover Street
Hucknall
Nottingham
NG15 7UA
0115 963 3511
Oakwood Surgery
Church Street
Mansfield Woodhouse
Nottingham
NG19 8BL
01623 435555
Orchard Medical Practice
Stockwell Gate
Mansfield
Nottingham
NG18 5GG
01623 400100
Orchard Surgery
The Dragwell
Kegworth
Derby
DE74 2EL
01509 672419
Parkside Medical Practice
Bulwell Riverside
Main Street, Bulwell
Nottingham
NG6 8QJ
0115 927 9119
Parliament Street Medical Centre
79a Upper Parliament Street
Nottingham
NG1 6LD
0115 883 1900
Peacock Healthcare
428 Carlton Hill
Carlton
Nottingham
NG4 1HQ
0115 958 0415
Plains View Surgery
57 Plains Road
Mapperley
Nottingham
NG3 5LB
0115 962 1717
Pleasley Surgery
Chesterfield Road
Mansfield
Nottingham
NG19 7PE
01623 810249
Radcliffe-On-Trent Health Centre
Main Road
Radcliffe-On-Trent
Nottingham
NG12 2GD
0115 933 2948
Radford Medical Practice
Ilkeston Road
Radford
Nottingham
NG7 3GW
0115 979 2691
Rainworth HC (Rainworth Primary Care Centre)
Warsop Lane
Rainworth
Nottingham
NG21 0AD
01623 794293
Rise Park Surgery
Rise Park
Nottingham
NG5 5EB
0115 927 2525
Riverbank Medical Services
Church Street
Warsop
Nottingham
NG20 0BP
01623 8444421
Rivergreen Medical Centre
106 Southchurch Drive
Clifton
Nottingham
NG11 8AD
0115 921 1566
Riverside Health Centre
Riverside Walk 
Retford
DN22 6FB
01777 713330
Roundwood Surgery
1 Wood Street
Mansfield
Nottingham
NG18 1QQ
01623 648880
Ruddington Medical Centre
Ruddington Medical Centre
Ruddington
Nottingham
NG2 7SD
0115 921 1144
Sandy Lane Surgery
77 Sandy Lane
Mansfield
Nottingham
NG18 2LT
01623 664752
Saxon Cross Surgery
Stapleford Care Centre
Stapleford
Nottingham
NG9 8DA
0115 939 2444
Selston Surgery
139 Nottingham Road
Selston
Nottingham
NG16 6BT
01773 810226
Sherrington Park Medical Practice
402 Mansfield Road
Nottingham
NG5 2EJ
0115 985 8552
Sherwood Medical Partnership
Crown Medical Centre
Crown Farm Way, Forest Town
Nottingham
NG19 0FW
01623 626132
Sherwood Rise Medical Centre
31 Nottingham Road
Nottingham
NG7 7AD
0115 962 3080
Skegby Family Medical Centre
Mansfield Road
Stanton Hill, Skegby
Nottingham
NG17 3EE
01623 440144
Southglade Medical Practice
Southglade Access Centre
Southglade Road
Nottingham
NG5 5GU
0115 977 0224
Southwell Medical Centre
The Ropewalk
Southwell
Nottingham
NG25 0EW
01636 813561
St Albans Medical Centre
St Albans Practice
Bulwell
Nottingham
NG6 8AQ
0115 927 3444
St Luke's Surgery
Ilkeston Road
Radford
Nottingham
NG7 3GW
0115 978 4374
St Peters Medical practice
Chaucer House
Commercial Street, Mansfield
Nottingham
NG18 1EE
01623 422355
St. Georges Medical Practice
93 Musters Road
West Bridgford
Nottingham
NG2 7PG
0115 914 3200
Stenhouse Medical Centre
66 Furlong Street
Arnold
Nottingham
NG5 7BP
0115 967 3777
Sunrise Medical Practice
Ilkeston Road
Radford
Nottingham
NG7 3FW
0115 848 3100
The Alice Medical Centre
1 Carnwood Road
Bestwood
Nottingham
NG5 5HW
0115 985 7944
The Calverton Practice
2A St. Wilfred's Square
Calverton
Nottingham
NG14 6FP
0115 965 7801
The Fairfields Practice
Mary Potter Centre, Gregory Boulevard
Hyson Green
Nottingham
NG7 5HY
0115 942 4352
The Family Medical Centre (Sood)
171 Carlton Road
Nottingham
NG3 2FW
0115 950 4068
The Forest Practice
Mary Potter Centre, Gregory Boulevard
Hyson Green
Nottingham
NG7 5HY
0115 942 3759
The Linden Medical Group
Stapleford Care Centre
Stapleford
Nottingham
NG9 8DA
0115 875 2000
The Manor Surgery
Middle Street
Beeston
Nottingham
NG9 1GA
0115 907 6960
The Medical Centre (Irfan)
2A Zulu Road
Nottingham
NG7 7DS
0115 979 2255
The Oaks Medical Centre
8-20 Villa Street
Beeston
Nottingham
NG9 2NY
0115 925 4566
The OM Surgery
112 Watnall Road
Hucknall
Nottingham
NG15 7JP
0115 963 2184
The Surgery Lowmoor Road
Family Medical Centre, 56a Lowmoor Road
Kirby-in-Ashfield
Nottingham
NG17 7BG
01623 759447
Torkard Hill Medical Centre
Farleys Lane
Hucknall
Nottingham
NG15 6DY
0115 963 3676
Trentside Medical Group
Netherfield Medical Centre, Knight Street
Netherfield
Nottingham
NG4 2FN
0115 940 3775
Tudor House Medical Practice
138 Edwards Lane
Nottingham
NG5 3HU
0115 966 1233
Tuxford Medical Practice
Faraday Avenue
Tuxford
NG22 0HT
01777 870203
Unity Surgery
318 Westdale Lane
Mapperley
Nottingham
NG3 6EU
0115 9877 604
Victoria and Mapperley Practice
Glasshouse Street
Nottingham
NG1 3LW
0115 883 9080
Village Health Group
Orchard Close, East Leake
Loughborough
Leicester
LE12 6JG
01509 852181
Welbeck Surgery
481-491 Mansfield Road
Nottingham
NG5 2JJ
0115 962 0932
Wellspring Surgery
2 Livingstone Road
Nottingham
NG3 3GG
0115 950 5907
West Bridgford Medical Centre
97 Musters Road
West Bridgford
Nottingham
NG2 7PX
0115 883 7380
West Oak Surgery
319 Westdale Lane
Mapperley
Nottingham
NG3 6EW
0115 952 5320
Westdale Lane Surgery
20-22 Westdale Lane
Gedling
Nottingham
NG4 3JA
0115 961 9401
Westwood
Pelham Street
Worksop
S80 2TR
01909 509010
Whyburn Medical Practice
Health Centre, Curtis Street
Hucknall
Nottingham
NG15 7JE
0115 883 2150
Willowbrook Medical Practice
Brook Street
Sutton-in-Ashfield
Nottingham
NG17 1ES
01623 440018
Windmill Practice
6 Beaumont Street
Nottingham
NG2 4PJ
0115 883 8660
Wollaton Park Medical Centre
12 Harrow Road
Nottingham
NG8 1FG
0115 985 5016
Woodlands Medical Practice
Bluebell Wood Way
Sutton-in-Ashfield
Nottingham
NG17 1JW
01623 528748