Nottingham and Nottinghamshire ICB
Coproduction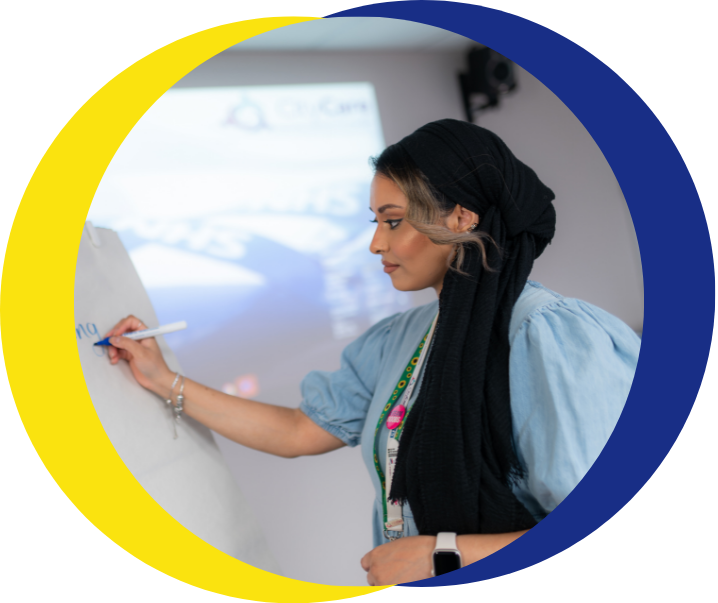 Welcome to the Nottingham and Nottinghamshire Integrated Care Board (ICB) pages about Coproduction.
Here you will find information about what coproduction is and how to get involved with our coproduction work. You can also read our Coproduction Strategy, a document which sets out our aims for working in a coproduced way over the next two years.
Nottingham and Nottinghamshire ICB Coproduction Strategy 2022 – 2024
What is Coproduction?
Coproduction means to work in equal partnership with people with lived experience in the development or design of new or existing services. The partners work together from the very beginning of the project and people with lived experience are involved at every stage.
What is 'lived experience'?
Lived experience means you either have a health condition yourself and as a result have experience of using health and social care services in Nottingham or Nottinghamshire, or you have a relative or person you know or support who does. As a result of using those services you have insight and information about your experience which helps us inform our work from the beginning of the services being developed.
Another way of sharing your experience of using health services with us is by taking part in Engagement activities or through Patient Experience comments or complaints. You can find out more about those on our ICB Involvement pages.
Why do we want to work in a coproduced way?
Coproducing services with people with lived experience means that we can commission services that accurately reflect the needs of those using them, which leads to better health outcomes, it is also a cost-effective way of making sure we spend vital NHS money in the right way first time.
"The Integrated Care Board is committed to coproduction; we recognise the valuable insight that people with lived experience bring to service transformation and commissioning; and the important part this insight plays in contributing to our aim to improve the overall health and wellbeing of the people living in Nottingham and Nottinghamshire. As a Board we pledge to champion coproduction, to support the wider cultural change required of the organisation to achieve the aims in this strategy; and commit to reflect ourselves on how we can work in a way to support the cultural change needed to embed coproduction at a senior strategic level in the wider Integrated Care System."- Statement of commitment from our ICB Board
Our ICB Coproduction Values and Principles
These principles have been coproduced with our Coproduction Working Group. These will be used when developing our coproduction processes.
We will put people with lived experience, including carers, at the heart of all we do by valuing their skills, knowledge and interests and giving them an equal voice alongside those of paid employees to improve services.
To work as equal partners, we need to be honest and open with each other to promote mutual trust.
We will ensure a co-production plan is developed at the start of any new project or service and will be co-produced to its end.
We will plan for and work to realistic timeframes for coproduction- recognising that coproduction will take time to do well.
We will actively recruit or involve diverse voices in a meaningful way, to ensure everyone has a chance to shape our system and the services within it and ensure that anyone who wants to be involved is able to do so.
We will use language, written information and other kinds of communication that works for all.
To show that we value people's voices, we will pay out of pocket expenses and offer involvement payments and reimbursement options for the time they give.
We will support everyone to access training and support to enable them to develop their skills and knowledge.
We will always tell people what has been achieved because of their contribution.
We will work across the system, sharing knowledge and insight from different coproduction projects, to prevent duplication of work, and to show that co-production works.
How you can coproduce with us
If you are interested in getting involved in future coproduction activity in 2023, please email us nnicb-nn.icbcoproductionteam@nhs.net
In your email, please let us know if you have a particular area of interest and we will contact you when we have information about any new coproduction activities.
Useful links
If you would like to find more information about how to get involved with the ICB in other ways, visit our Involvement pages https://notts.icb.nhs.uk/get-involved/how-to-get-involved/
To find out information about Personalised Care visit our Personalised Care page.