Nottingham and Nottinghamshire ICB
Participating in Research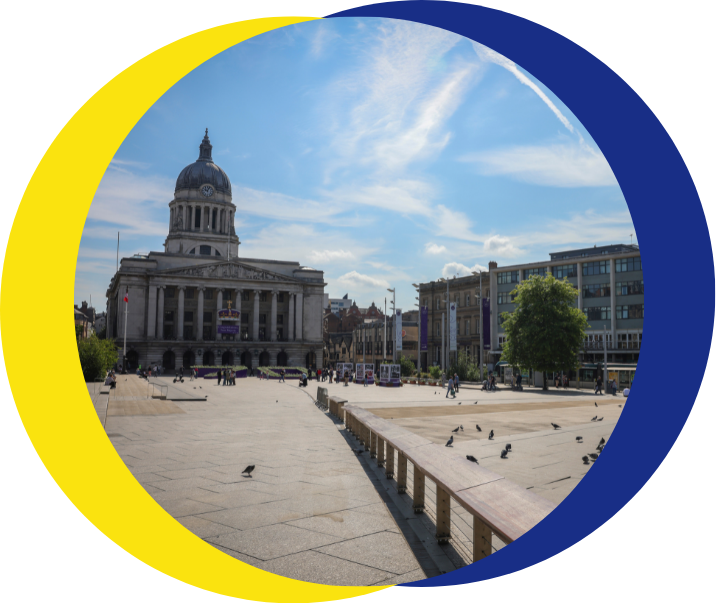 Have you ever wondered how new treatments are developed and how healthcare is improved?
Research is vital in providing the evidence needed to transform services and improve patient and population outcomes. It's only through health research that new and better ways are found to prevent, diagnose, and treat conditions, and improve patient and population health and wellbeing. Today's research is tomorrow's treatment and care.
There are different types of research including clinical trials, completing questionnaires and taking part in interviews or focus groups. Research happens in all parts of the NHS including hospitals, GP practices, community, mental health and ambulance services.
How do I find out about getting involved in research?
There are different ways to get involved in research. You can take part in a research study as a participant or get involved and share your lived experience to help shape future research.
Your healthcare practitioner may contact you to tell you about a research study that is suitable for you. It is your choice whether you agree to take part. You can also ask your doctor about research, and whether it might be right for you.
The following websites will also help you find out more information and opportunities to get involved:
Be part of research
Find out about health and social care research studies taking place in the UK.
Be Part of Research (nihr.ac.uk)
Join Dementia Research
Register your interest to take part in dementia research.
Join dementia research – register your interest in dementia research : Home (nihr.ac.uk)
Starting out Guide
Find out about how you can get involved and work together with researchers to shape what research takes place, how it is carried out and how the results are shared and put into practice.
Starting Out Guide – Why and how to get involved in research | NIHR
People in Research
A database of opportunities for members of the public to get involved in research.
NHS – Clinical Trials
Find out about clinical trials in the NHS, what happens in them and questions you might want to ask before deciding to take part in one.
Clinical trials – NHS (www.nhs.uk)
What is Health Research? A free online course:
Explore the world of health research and the role volunteers play in transforming treatments and improving health care.
What is Health Research? Online Course – FutureLearn
Other useful links:
National Institute for Health and Care Research | NIHR
Research, Nottinghamshire Healthcare's Research and Evidence Department