Nottingham and Nottinghamshire ICB
Shared Decision Making
Shared decision making is a joint process in which a healthcare professional works together with a person to reach a decision about their healthcare.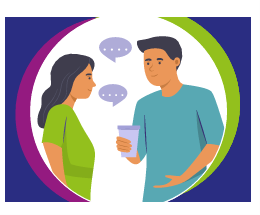 What is Shared Decision Making?
Shared decision-making ensures that individuals are supported to make decisions that are right for them. It is a collaborative process through which a clinician supports a patient to reach a decision about their treatment.
The conversation brings together:
the clinician's expertise, such as treatment options, evidence, risks and benefits
what the patient knows best: their preferences, personal circumstances, goals, values and beliefs.
Shared decision making is a key component of universal personalised care.

This film talks about the work to embed personalised care and shared decision making on the Musculoskeletal (MSK) pathway in Nottingham and Nottinghamshire.
Shared decision making toolkit
Implementing shared decision making: Putting NICE guidance into practice webinar
Decision Support Tools
NHS England » Decision support tools have developed these tools, also called patient decision aids. They support shared decision making by making treatment, care and support options explicit. They provide evidence-based information about the associated benefits/harms and help patients to consider what matters most to them in relation to the possible outcomes, including doing nothing.
These decision support tools are designed to support shared decision making between people and a clinician. People may find they are useful before, during or between consultations depending on their care pathway.
These tools have been developed in accordance with The National Institute for Health and Care Excellence standards framework for shared decision making support tools, including patient decision aids.
Shared decision making – making good decisions in collaboration
"No decision about me, without me"