Nottingham and Nottinghamshire ICB
Tools
A practical guide to delivering exceptional Personalised Care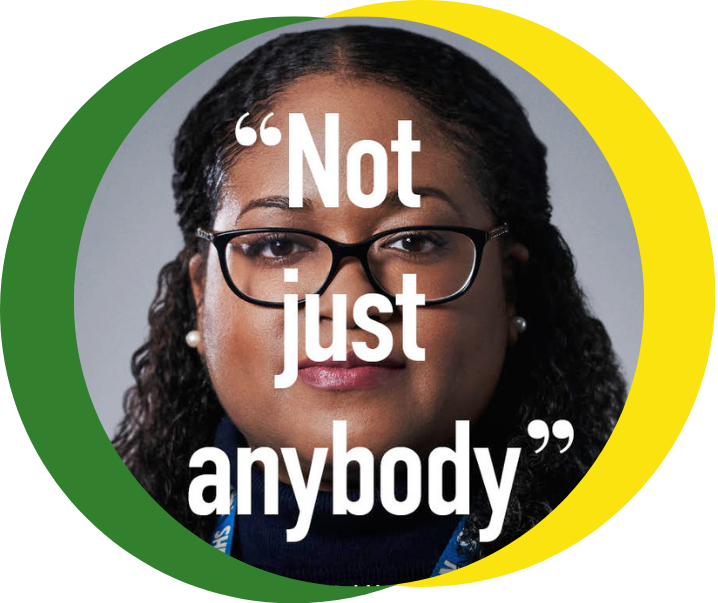 A practical guide to delivering exceptional Personalised Care
The workforce Personalised Care Hub is:
A toolbox for you to dip in and out of
A step by step guide in delivering personalised care
A range of practical tools for when you need them
A 'Practical guide to delivering exceptional Personalised Care' has been produced in
partnership between Nottingham & Nottinghamshire's Integrated Care System and the
Health Coaching Academy. This is in response to many service users and front line staff asking for a clear understanding of how to be even better at personalised care.

This collection of models, tips and resources has been designed as a reference for you to dip in and out of as you see fit, and for you to tailor to your own practice. For example, each page might give you an idea of one question to ask to make your conversations even more person-centred.

Feel free to use and adopt what you find useful, as and when you feel is appropriate,
building on your already well-developed skills. If you're a manager or team leader, you may find discrete sections really helpful in
supporting your staff.
Personalised care means people have choice and control over their care and the way this is planned and delivered, based on what matters to them and their individual strengths, needs and preferences. This happens when those within the system of health and social care support people they are working with to stay well for longer, and make the most of the expertise, capacity and potential of people, families and communities. This will deliver better health and wellbeing outcomes and experiences for everyone. For clarity, the terms personalised care and person-centred care are often used interchangeably and generally refer to the same approach.
The evidence of the positive impact of personalised care continues to grow. Personalised care also helps to address health inequalities, taking account of people's different backgrounds and preferences, which means people from lower socio-economic groups are often able to benefit the most.
It's all about working with people in partnership
Working in partnership is key to personalised care. This toolkit explores the how to be an even better partner in delivering personalised care and increase the level of ownership, motivation and confidence in the people we work with. It's worth bearing in mind that the extent to which someone takes ownership and responsibility within a partnership will vary depending upon the situation:
In an emergency, as a practitioner, you will step in and take responsibility, using your
professional knowledge and skills.
Where there is significant need for professional input, you will share a great deal of
your skills and knowledge.
Often, however, the best health outcomes for many people lie in them taking
greater ownership for their health and care. The person you are working with will
bring their own knowledge about their life and their own capabilities and you will
bring your own skills and knowledge of best practice care. Working together in
partnership you can achieve even greater outcomes.
10 Core Principles of Personalised Care at its best
Applying the core principles in our conversations will facilitate a shift in the job we do and the outcomes we strive for. It empowers a change in the belief-system of the people we work with, raising motivation, enthusiasm and confidence to do more on their own. This
means that, as professionals, we can feel 'lighter' at the end of the day, get more job satisfaction and see even better outcomes for the people we work with.
Partnership working: You and the person you are working with are equals; the practitioner brings health and care knowledge and expertise, and the person brings life, values, preferences, experience and expertise. When working with adults, we know the best outcomes come from having adult-to-adult conversations, as opposed to conversations with a 'parent-child' dynamic. You use the person's language in conversation and take responsibility to enable the person's understanding.
Build greater independence: Every conversation creates greater opportunity for ownership and sustainable self-care. Assume the person you are working with has capacity to act independently and make their own free choices until proven not to be the case.
Unconditional positive regard: This is the belief in the capacity and capability of others, which means accepting and respecting others as they are, without prejudice, judgment or evaluation, and with compassion. When we begin with a belief that people are whole, creative and resourceful, we can be surprised at just how much they can achieve.
Focus on what matters to people: This encompasses the entirety of the person's life, work, values and preferences; place their health and care within this context. Our starting point is to ask, "What matters to you?" and "What's most important to you at this time and going forwards?"
Explore what motivates people: Work with them to identify their 'towards' motivations (what they want = positive), rather than 'away from' motivations (what they don't want = negative). Ask, "What is it you want?", and, "What would good be like
for you?"
Assume they know best what will work for them: Ask open questions with the intention to help them find out. Empower them to take ownership of their own health and care as far as is possible. Ask, "How would you like to take this forward?". Be mindful of traps we fall into, such as leading questions/suggestions disguised as an open question – for example, "Have you thought about…?"
Fulfil your duty of care: share your expertise, knowledge and best practice in a way that builds on that of the person you are working with, adding to their thinking and ideas. Invite the person to explore options and choose the way forward that most resonates with them; this way, they will be more motivated to follow through with it. Do what you must do, but don't take the whole responsibility.
Help build their knowledge, skills and confidence: Explore what they already know about themselves and their health and care (health literacy) and what they do or have done (even if they haven't recognised it themselves). Appreciate, acknowledge and affirm.
Co-create support and care plans with powerful outcomes: These need to be meaningful to the person you are working with – ask and explore questions.
Empower people to make informed choices and decisions: Collaborate to enable choice and enact Shared Decision Making. Invite the person to share thoughts and knowledge of options. Understand and respect their life, values and preferences. Share your thinking and best practice, explore the risks and benefits of all of these – explore the person's preferences. The person you are working with then chooses; they decide what is best for them.