Nottingham and Nottinghamshire ICB
Maternity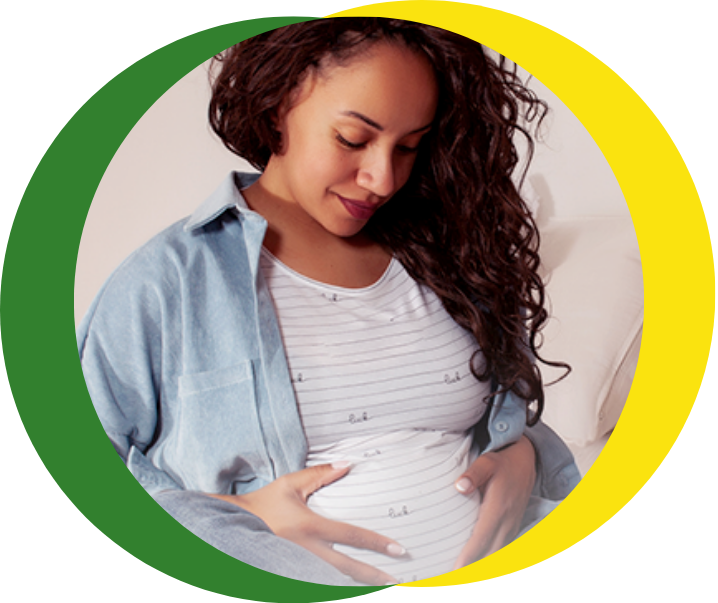 Rosa Waddingham, Chief Nurse – Nottingham and Nottinghamshire Integrated Care System and CCG; and Executive Senior Responsible Officer for the Nottingham and Nottinghamshire Local Maternity & Neonatal System (LMNS)
Prior to becoming Chief Nurse Rosa held a variety of roles across the Nottingham and Nottinghamshire system including the strategic lead for Integrated Personalised Commissioning. This involved developing a universal personalised care model and implementing early personal health budgets. Rosa is passionate about people and developing person centred approaches to care, built upon meaningful cocreation and coproduction, investing time in others to understand what matters to them.
Rosa is dedicated to ensuring the vision for maternity and neonatal services across the county is achieved, ensuring that services become safer, more personalised, kinder, professional and inclusive; where every woman has access to information to enable her to make decisions about their maternity care; and where families can access support and services that is centred around their individual needs and circumstances.
The Local Maternity & Neonatal System (LMNS) is made up of members from Nottingham University Hospitals, Sherwood Forest Hospital, Public Health, CityCare, Primary Care, community sector organisations and experts by experience via Maternity Voices Partnership, working together to ensure that maternity and neonatal services in Nottingham and Nottinghamshire are safe and personalised to the needs of women and their families.
The LMNS vision is for maternity services across Nottingham & Nottinghamshire to become safer, more personalised, kinder, professional and more family friendly; where every woman has access to information to enable her to make decisions about her care; and where she and her baby can access support that is centred around their individual needs and circumstances.
The programme aims to implement national maternity strategy within the local system, based on Better Births and the recent Ockenden recommendations. Key areas of focus include:
All women are able to make choices about their maternity care during pregnancy, birth and postnatally.
Most women will receive continuity of the person caring for them during pregnancy, birth and postnatally.
More women are able to give birth in midwifery settings (at home and in midwifery units).
Reduce rates of stillbirth, neonatal death, maternal death and brain injury during birth by 20% and are on track to make a 50% reduction by 2025.
Investigate and learn from incidents and sharing this learning through their Local Maternity System and with others.
Fully engage in the development and implementation of the NHS Improvement Maternity and Neonatal Health Safety Collaborative.
Nottingham and Nottinghamshire Local Maternity and Neonatal System (LMNS) have local transformation plans and visions for the local community which can be read in the Maternity Planning Submission Narrative and Refreshed Maternity Transformation Plan.
The national Maternity Transformation Programme seeks to achieve the vision set out in NHS England's Better Births Report.
The LMNS programme is supported by a Project Management Office (PMO) team who lead on the coordination of programme delivery. To contact the team email: nnicb-nn.nottslmns@nhs.net
Donna Ockenden Report
An interim Donna Ockenden Report was published in December 2020 following an independent review of maternity services at the Shrewsbury and Telford Hospital NHS Trust (SaTH). The interim report contains seven immediate and essential actions (IEAs) which align with existing maternity safety improvement and assurance measures. All Trusts providing maternity services in England were asked to assess their current position against seven IEAs. Since the publication of the first report, the government has introduced a range of measures and invested in supporting maternity services across the country. This focus and funding elevate maternity services and creates much needed visibility of the quality of care being provided.
The final Ockenden report was published on 30 March 2022. The report findings reflect a comprehensive and wide-ranging review, focusing on the experience of families in receipt of care, setting out a clear mandate for all maternity services. The final report builds upon the seven IEAs and includes fifteen recommendations for changes to all maternity services in England.
The LMNS Programme Management Office team are working with maternity providers Sherwood Forest Hospitals NHS Foundation Trust and Nottingham University Hospitals NHS Trust to formulate and agree a plan for delivery of the entire set of Ockenden recommendations. Oversight of this plan will be led by the LMNS Executive Partnership reporting into the ICB Board and this will aligns with the LMNS transformation programme plus maternity service Trust governance.
Information on the local partnership and oversight arrangements in place and the progress made against the Ockenden immediate and essential actions (IEAs) can be found here.
View the NHS Better Births infographic here.
Our Maternity Equity Strategy
Locally we have developed a strategy to improve equity in maternity and neonatal services.
What is Equity?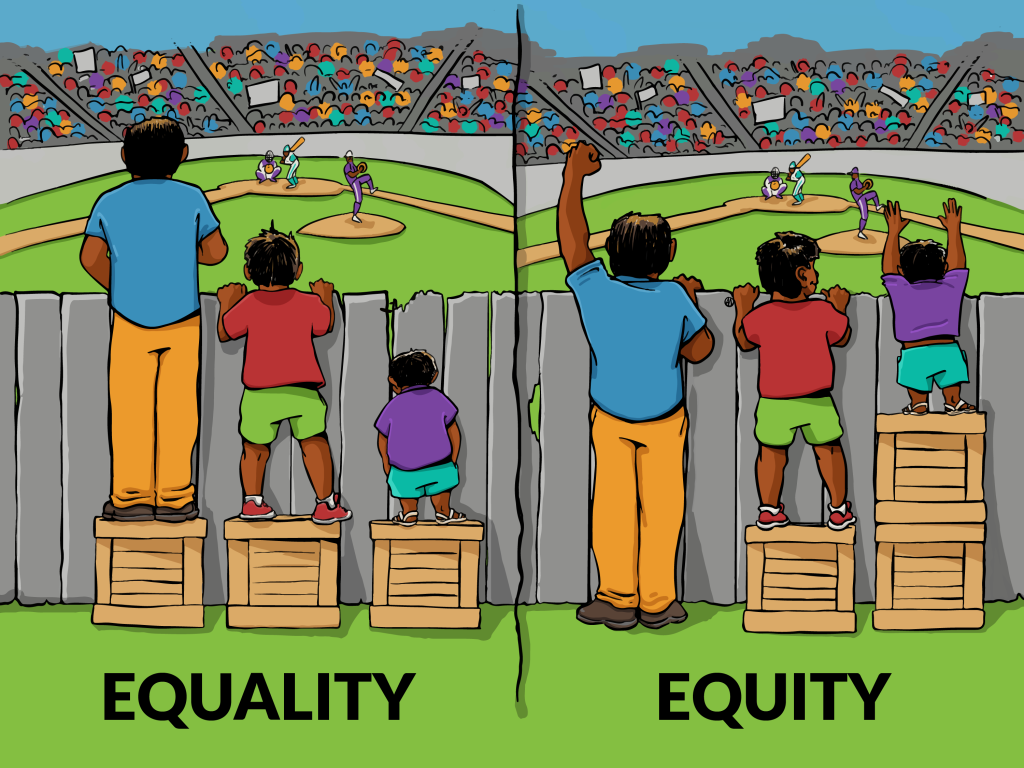 Providing people with what they individually need to get the same opportunities (as shown in the diagram above).
The strategy, some further information and a link to how you can get involved, can be found in the following slides here.
Nottingham and Nottinghamshire Maternity Voices
The Maternity Voices Partnership are an NHS working group that aim to review and improve maternity services by putting the experiences of women and their families at the centre. The Nottingham and Nottinghamshire Maternity Voices Partnership is multidisciplinary in nature and our aim is to bring together representatives from organisations involved in maternity care and local women and their families.
To find out more about our local MVP or to get involved, please click here for more information.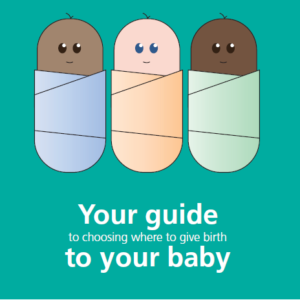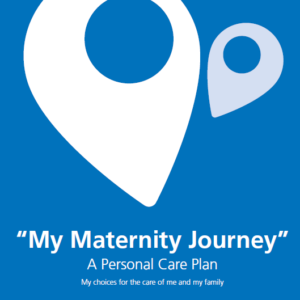 All pregnant women have a personalised care plan. All pregnant women will be given a copy to complete. This document has also been produced in the top six most common languages (data sourced from 2018/2019 women who were booked into the systems) to ensure women across Nottingham and Nottinghamshire have access to the booklet.
Helpful links