The vaccine and fertility or pregnancy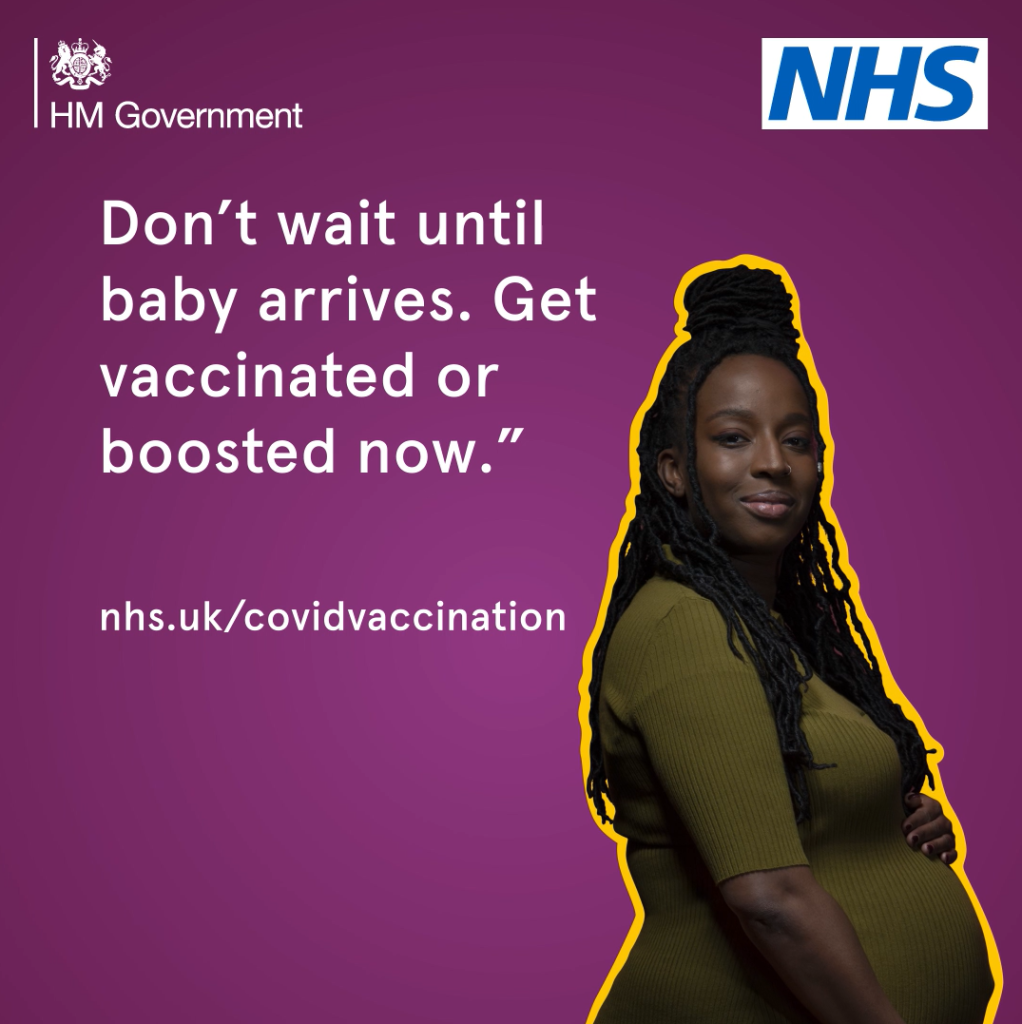 If you're pregnant, you may be feeling unsure how COVID-19 might affect you and your baby. You may also be wondering whether you should get vaccinated during pregnancy or as a new mum.
If you're pregnant and you've not had a COVID-19 vaccine yet, you should get your first 2 doses as soon as possible. If you had a 2nd dose of a COVID-19 vaccine at least 3 months ago, you can get a booster dose. Getting vaccinated during pregnancy is safe for both mum and baby.
During pregnancy women are at a higher risk of getting seriously ill from COVID-19, therefore it is important to be vaccinated to give yourself and your baby the best possible protection against the virus. If you get COVID-19 late in your pregnancy, your baby could also be at risk.
Evidence suggests you're more likely to be admitted to hospital with COVID-19 if you're from an ethnic minority group and pregnant women with underlying clinical conditions are also at even higher risk of suffering serious complications from COVID-19.
Women with COVID-19 disease are also 2 to 3 times more likely to have their babies earlier than women without COVID-19.
If you'd like to find out more about the COVID-19 vaccine and pregnancy, click on the below:
If you're still unsure and would like more information about the COVID-19 vaccine speak to your Midwife, health professional or GP today.