Young people's mental health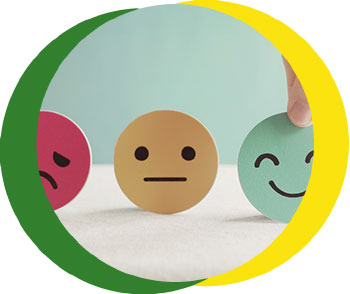 Are you ok?
You don't need to be diagnosed with a mental health condition to ask for help, it's always ok to seek support. If you are not feeling yourself, getting help as soon as possible can be good for you too.
When should you ask for help?
Here are some common signs that you may be struggling with your mental health:
You are not enjoying the things that you used to, like hobbies, seeing friends, etc.
You are worrying more than usual
You have thoughts and feelings that are difficult to cope with, which are impacting on your daily life
You are sleeping either more or less than usual
You are eating either more or less than usual
You are not doing well in school, college or university
You are finding it difficult to cope with life changes, like moving house or changing schools
Your mood has worsened, and you feel withdrawn, anxious or angry
You may also notice physical symptoms such as headaches, stomach aches, or feeling sick.
If you are experiencing any of these, please don't delay asking for help. There are lots of support options available.
BeUNotts – free mental health and emotional wellbeing support service for children and young people up to 25 years old living in Nottingham and Nottinghamshire (excluding Bassetlaw – please use Nott Alone to identify the local services available in this area).
Nott Alone – local mental health advice and help for young people in Nottingham and Nottinghamshire.
Be U Support – Free Mental Health Service for Children and Young People​