Nottingham and Nottinghamshire ICB
Emma's story
An integrated personal budget
Emma is 43 years old. She lives in Nottingham with her husband Kevin and their two young children. Emma has a brain and balance disorder that includes epilepsy.
Emma's journey
Emma initially received a care package that included domiciliary services from different agencies. This didn't suit her needs at all and resulted in different carers each day.
When her seizures increased, her package changed to include a personal assistant to come while Kevin was away from home at work. This was good in theory, but it didn't take into account the fact that Emma's seizures were unpredictable – if the PA wasn't around on shift, her two young children as young carers would have to put her in the recovery position and alert someone for help on their own. Emma was spending more and more time in and out of hospital after injuries resulting from falls, and it was at this point that Emma and Kevin chose to move to a personal health budget.
Emma had a thorough review of her care and support plan at this point, where she discussed with her care professionals that what would work best for their family would be to employ Kevin as her full-time personal assistant. This meant that having him at home would keep Emma safe while also minimising emergency admissions, time in hospital, and recovering afterward, which then results in sizeable savings for both the NHS and social care.
Although this plan was initially rejected at the NHS Continuing Healthcare panel, the robust and detailed care and support plan that Emma, Kevin, and the care professional had put together allowed them to successfully appeal this decision. Kevin is now Emma's full-time PA, assisted by their children as young carers.
The impact for Emma, Kevin, and their family
"The personal health budget I have has made me feel so much more confident and in control of what is important to us as a family and the flexibility of it all," Emma shared.
"My quality of life and mental wellbeing has improved so much as I am not socially isolated anymore. I believe that the freedom and flexibility are key."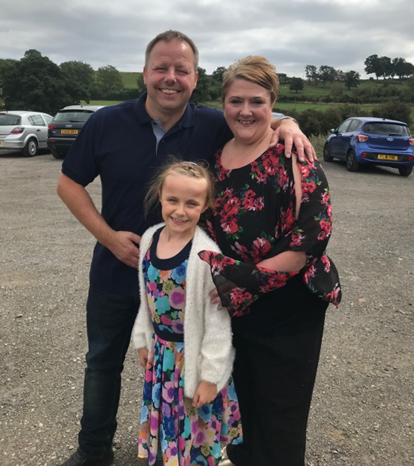 Emma and Kevin have since joined the My Life Choices co-production group as well, where their experience has become invaluable to the group and to health and care professionals.