Children's Vaccinations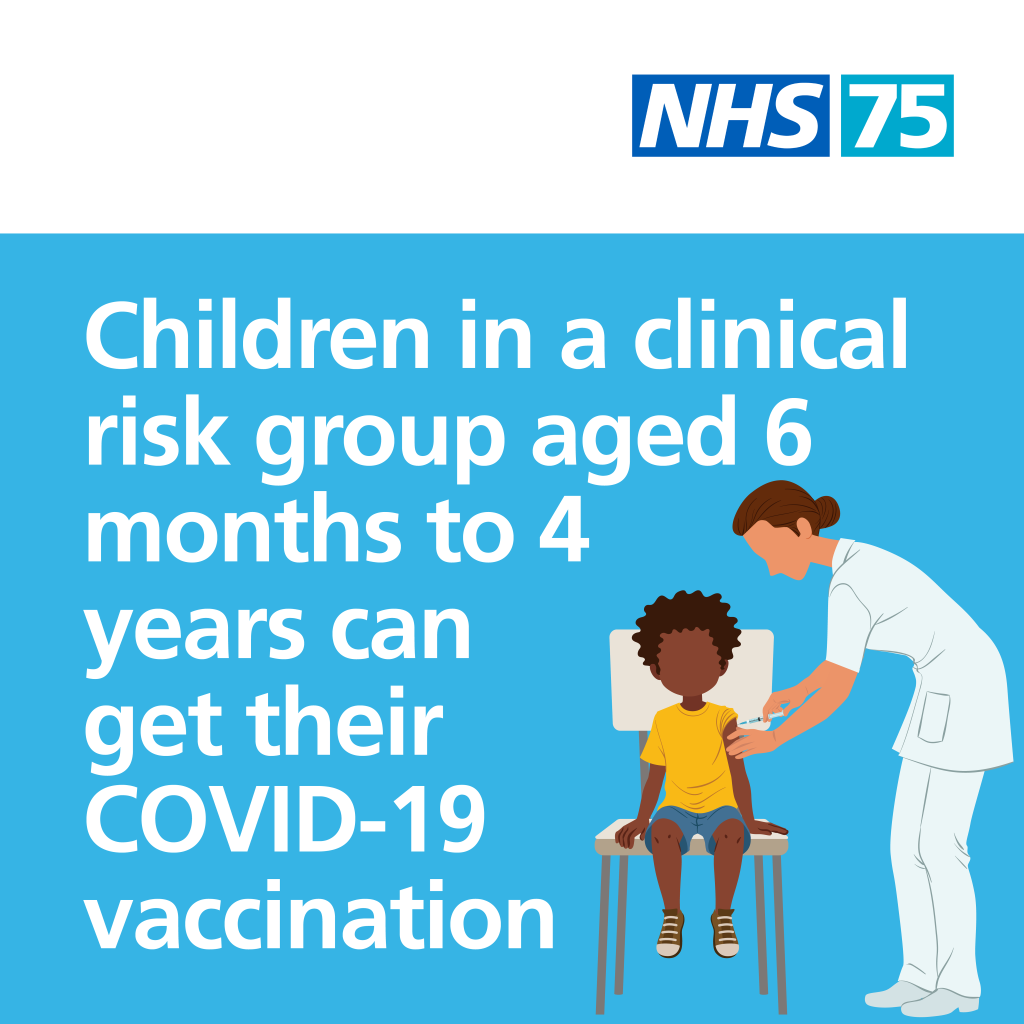 Immunosuppressed children aged between 6 months and four years
The Joint Committee on Vaccination and Immunisation (JCVI) has advised that clinically at risk children aged 6 months to 4 years should be offered a coronavirus (COVID-19) vaccine. The JCVI does not currently advise COVID-19 vaccination of children aged 6 months to 4 years who are not in a clinical risk group.
Although young children are generally at low risk of developing severe illness from COVID-19, infants and young children who have underlying medical conditions are over seven times more likely to be admitted to paediatric intensive care units.
Eligible children will be offered two doses of the vaccine with an interval of at least 8 weeks between the first and second doses.
Local NHS services (such as your GP surgery) will invite eligible children for their vaccinations and arrange their appointments. If your child is eligible because they are at increased risk of getting seriously ill from COVID-19, please wait to be contacted.
Vaccinations can also be booked by calling our dedicated 6 month to 4 year olds booking number: 01623 622515 (EXT: 2163)